WHICH SAN DIEGO WILL YOU LIVE IN?
As most San Diegans already know, this city is a diverse assortment of small villages. Even though San Diego is the 8th largest city in the US, with all the advantages of a major urban area, it has managed to retain its small-town spirit. The energetic feeling of community is strong in San Diego's varied neighborhoods that have developed their own unique characteristics. There are more than 100 separate, identifiable neighborhoods. Time to choose yours.
FIND YOUR HOME IN SOUTH PARK & GOLDEN HILL
South Park and Golden Hill are located together at the southeast corner of Balboa Park. Both communities are very tight-knit, are brimming with small shops, and host lots of community events. Many eclectic restaurants, coffee shops and neighborhood taverns line the main streets. Burlingame is a distinct micro-community within South Park.
Both communities began in the early 1900s, and with the introduction of the electric streetcars from downtown, the land rush began to the "northern" suburbs. South Park is redominately a single-family residence area with some small apartment buildings and quaint bungalow courts. Golden Hill has stately Victorian homes, and more multi-family residences.

South Park and Golden Hill are both home to a group of residents diverse in income, age, sexual orientation, and race. Since the late 1990s artists, musicians and craftspeople have flocked to the area. These communities have wide tree-lined streets, compact blocks and very walkable business districts.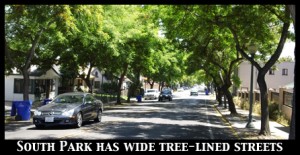 Each village hosts several community events. In South Park, during the winter holidays is Luminaria, a tree-lighting and community-enjoying ceremony. Four times a year are the South Park Walkabouts hosted by the business community; Old House Day is a street fair and a celebration of all-things-South Park.
Golden Hill is host to two outdoor concerts a year, the Golden Hill Block Party and Kate Sessions Fest. Both outdoor concerts are free, all-ages events, organized by local artists and musicians, featuring local bands.
WHY YOUR FRIENDS WILL ENVY YOUR SOUTH PARK OR GOLDEN HILL HOME
1. Your house is a relative deal compared to other neighborhoods
2. Your neighbors are friendly and have an amazing community spirit
3. You are so close to downtown that you can bike easily to work
4. Your house may be an historic treasure on the outside and über-modern inside
5. Balboa Park (think running, biking, boarding) is right next door.
6.Many fun community activities
WHO LIVES HERE?
1.

Many diverse ages, income levels, educational levels and occupations
2. Primarily a younger population
3. Many singles
4. Families that live here have children of all ages
5. Artists, writers, professionals
WHAT TYPES OF HOMES?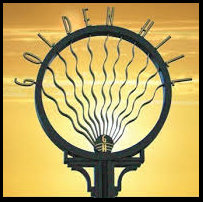 1. Modest prices compared to other neighborhoods in San Diego
2. Craftsman, Spanish Revival style 3-bedroom homes built in the 1910 and 1920s
3. Mostly single family homes, some duplexes
4. Larger multi-family properties in Golden Hill
AMENITIES
1. Many nearby coffee shops and excellent restaurants
2. Many small businesses owned by locals
3. Very walkable community
4. Very close to downtown and good transportation to get you there