WHICH SAN DIEGO WILL YOU LIVE IN?
As most San Diegans already know, this city is a diverse assortment of small villages. Even though San Diego is the 8th largest city in the US, with all the advantages of a major urban area, it has managed to retain its small-town spirit. The energetic feeling of community is strong in San Diego's varied neighborhoods that have developed their own unique characteristics. There are more than 100 separate, identifiable neighborhoods. Time to choose yours.
NORTH PARK & UNIVERSITY HEIGHTS REAL ESTATE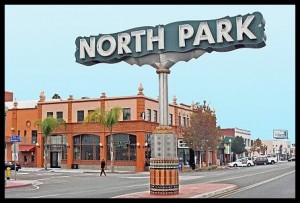 North Park is directly north and east of Balboa Park, and extends to I-805. University Heights is located directly north of North Park between California 163 and Interstate 805, bounded on the north by Mission Valley. Both neighborhoods sit in a central San Diego location with a broad spectrum of housing options, from cottages to million-dollar homes.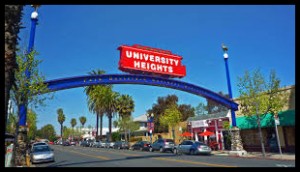 With amenities that include 6 breweries, multiple coffee shops, cultural venues and Craftsman homes, North Park is a pedestrian- and bicycle- friendly neighborhood. The North Park Theater and the Ray Street Arts District are also mainstays of creativity in the village, which is probably the most ethnically diverse neighborhood.
Over 100 years ago, an ostrich farm and public garden was constructed near what is now the corner of Adams Avenue and Park Boulevard. You will see ostriches on many University Heights signs and flags.
WHY YOUR FRIENDS WILL ENVY YOUR NORTH PARK OR UNIVERSITY HEIGHTS HOME
1. Very, very high hipster ratio
2. A beer-lovers paradise
3. Historic neighborhoods
4. You have good schools, are centrally located, so what's not to envy?
WHO LIVES HERE?
1. The most ethnically diverse neighborhood in the city.
2. Aforementioned hipsters.
3. Middle-class professionals with and without families
4. A truly diverse mix of young and old, straight and LGBT, highly educated or not
WHAT TYPES OF HOMES?
1. North Park is famous for its Craftsman and California Bungalows
2. Mixed architectural styles from many eras
3. Small condo buildings with 4-8 units
LOCAL AMENITIES
1. More local breweries and pubs than you can visit in a month
2. More indie coffee shops than you can visit in two months
3. An entire street of art galleries
4. Good transportation to downtown
5. Vibrant arts community
6. vibrant community culture