WHICH SAN DIEGO WILL YOU LIVE IN?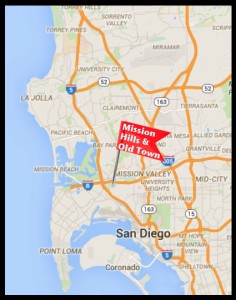 As most San Diegans already know, this city is a diverse assortment of small villages. Even though San Diego is the 8th largest city in the US, with all the advantages of a major urban area, it has managed to retain its small-town spirit. The energetic feeling of community is strong in San Diego's varied neighborhoods that have developed their own unique characteristics. There are more than 100 separate, identifiable neighborhoods. Time to choose yours.
FIND YOUR HOME IN MISSION HILLS
Mission Hills is located on a beautiful bluff above Mission Valley and is directly east of Point Loma, part of the "Uptown" area.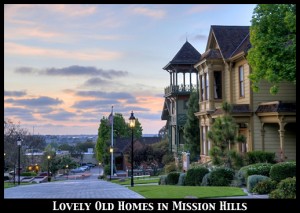 Mission Hills is an old upscale neighborhood where residents enjoy a rich architectural heritage of Craftsman bungalows, Spanish colonial estates and Italianate mansions. Many of the homes were designed by renown California architects.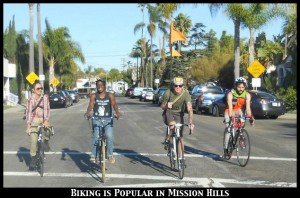 The Mission Hills area, primarily residential, with boutique shops, bars and good restaurants, is a very walkable and bikeable community. It is within walking distance to the Hillcrest restaurants and shops to the East. Old Town, just down the hill from Mission Hills also has many restaurants, shops, and museums that cater primarily to tourists and history buffs.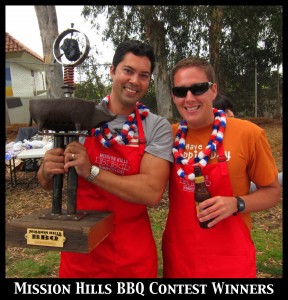 There are many community-sponsored events, such as a neighborhood-wide garage sale in the spring, summer concerts in Pioneer Park, and an annual 4th of July celebration with a fabulous barbecue contest.
Mission Hills is part of the San Diego Unified School District. The public elementary school is Ulysses S. Grant Elementary School, which has grades K-8. Since there is no public high school in the neighborhood, students are given the choice of attending Point Loma High School or San Diego High School.
WHY YOUR FRIENDS WILL ENVY YOUR MISSION HILLS HOME
1. You live close to downtown, close to the airport, close to the beaches, close to Mission Valley with great shopping.
2. You probably plunked down at least a cool $1M, unless you got an amazing deal.
3. Your neighborhood is safe, with good schools for your kids
4. Your neighbors take pride in the neighborhood
5. Houses are surrounded by beautiful mature landscaping
6. The Mission Hills Garden Club will actually plant a tree in your yard for free.
WHO LIVES HERE?
1. Second and third generation Mission Hills families who love their community
2. High-income small families in their 40s, 50s, and 60s
3. People with high educational achievement
WHAT TYPES OF HOMES?
1. Most homes were built in the 1920s and 1930s, a few in the 1970s
2. Lovely large homes designed by renown architects
3. Mostly single family homes, some duplexes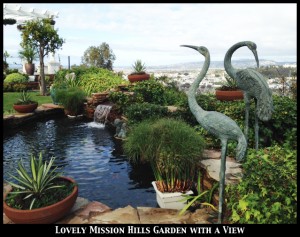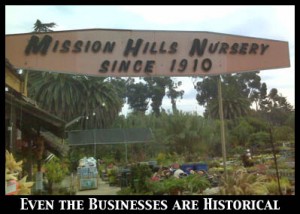 AMENITIES
1. Lovely homes and landscaping
2. Good schools
3. Close to everything
4. Hillcrest with all its restaurants and entertainment is just down the street
5. Very walkable and bikeable