WHICH SAN DIEGO WILL YOU LIVE IN?
As most San Diegans already know, this city is a diverse assortment of small villages. Even though San Diego is the 8th largest city in the US, with all the advantages of a major urban area, it has managed to retain its small-town spirit. The energetic feeling of community is strong in San Diego's varied neighborhoods that have developed their own unique characteristics. There are more than 100 separate, identifiable neighborhoods. Time to choose yours.
FIND YOUR HOME IN KENSINGTON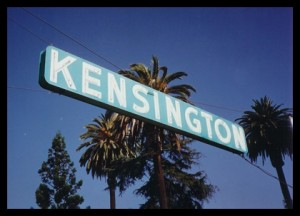 Kensington is a delightful neighborhood in the area called the MidCities. It is bordered on the west by Interstate-15, to the north by I-8, Fairmount Avenue to the east, and El Cajon Boulevard to the south. Kensington was founded in 1910 and many of the homes were built in the 1920s and 1930s.
Kensington has kept its "small town" community feel. Annual traditions include neighborhood-wide parties such as the Memorial Day Parade, the 4th of July Block Party/Street Basketball Tournament, and the Christmas lights in December. Also, many of the streets have their own "annual parties."

If you're a regular supporter of the arts and enjoy outings to the theatre, weekend shopping at boutiques, or even a finely aged wine with dinner, than you're in good company with the people of Kensington. The residents of Kensington are well educated – almost 40% have at least a Master's degree – they also rigorous defenders of their neighborhoods and are vocally active in local politics.
Many street names in the community have quaint English (or New England) origins, as does the name Kensington itself. The residential area has an impressive collection of Spanish-style and Craftsman-style homes. The well manicured landscaping demonstrates the neighborhood pride. Kensington is a great, compact walking historic neighborhood.
WHY YOUR FRIENDS WILL ENVY YOUR KENSINGTON HOME
1. You live in a truly great historic neighborhood
2. Your neighborhood is safe
3. Good schools for your kids
4. Your neighbors take pride in the neighborhood
5. There are many restaurants, coffee houses and family things to do nearby.
WHO LIVES HERE?
1. artists, writers, professionals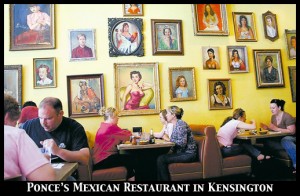 2. long-time residents
3. 30ish to 40ish singles or married with younger families
4. high income and highly educated
WHAT TYPES OF HOMES?
1. Modest prices compared to other upscale neighborhoods in San Diego
2. Craftsman, Spanish Revival style 3-bedroom homes built in the 1920s
3. Mostly single family homes, very few duplexes
AMENITIES
1. Many nearby coffee shops and excellent restaurants
2. The Ken Theater, one of the last single screen cinemas
3. The Ken Club, a comfy, dependable neighborhood bar
4. Very walkable community
5. Good transportation to downtown