WHICH SAN DIEGO WILL YOU LIVE IN?
As most San Diegans already know, this city is a diverse assortment of small villages. Even though San Diego is the 8th largest city in the US, with all the advantages of a major urban area, it has managed to retain its small-town spirit. The energetic feeling of community is strong in San Diego's varied neighborhoods that have developed their own unique characteristics. There are more than 100 separate, identifiable neighborhoods. Time to choose yours.
FIND YOUR HOME IN DOWNTOWN SAN DIEGO
Downtown San Diego includes several neighborhoods: the Marina District, Little Italy, the Gaslamp Quarter, East Village, Cortez Hill and the Columbia Core. When asked why they moved Downtown, almost every resident cites being close to excellent restaurants, theaters, and sporting events.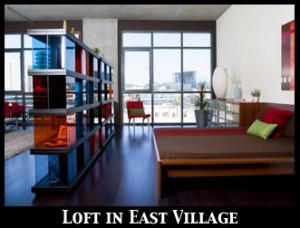 In East Village, many newer construction high-rises have pools and fitness centers with Home Owner Association fees of $500/mo. or more. The units include the latest trends in kitchens, flooring and floor plans.
Little Italy is a "family-with-little-ones" friendly environment with larger condos and apartments. The neighborhood association organizes events for the community, such as Christmas tree lighting and trick-or-treating for the children. Downtown has dog parks, great bocce ball courts, lots of open space, the Embarcadero, large supermarkets, Seaport Village and the new County Waterfront Park.
WHY YOUR FRIENDS WILL ENVY YOUR DOWNTOWN CONDO
1. Airport access is quick and efficient
2. Your condo will probably have great parking below.
3. Your condo may have a spectacular view
4. Easy to "lock and leave" your condo for a day or a year
5. Excitement of the urban environment
6. Morning coffee with neighbors is at the little restaurant right across the street where the waiters actually remember you.
7. Couldn't be closer to work, restaurants, the Central Library and transportation.
WHO LIVES HERE?
1. Young professional singles, couples and retirees
2 Some young professional families with kids
3. Professionals who travel
WHAT TYPES OF HOMES?
1. Almost exclusively condominiums and apartments.
LOCAL AMENITIES
1. Urban environment with a beach community flair
2. All types of restaurants from truly upscale to famous hole-in-the-wall dives
3. Footsteps from the beautiful San Diego Bay
4. Lots of gyms and waterfront places to exercise
5. A brand-new world class library around the corner
6. Shopping heaven
7. Easy transportation to the rest of the city