WHICH SAN DIEGO WILL YOU LIVE IN?
As most San Diegans already know, this city is a diverse assortment of small villages. Even though San Diego is the 8th largest city in the US, with all the advantages of a major urban area, it has managed to retain its small-town spirit. The energetic feeling of community is strong in San Diego's varied neighborhoods that have developed their own unique characteristics. There are more than 100 separate, identifiable neighborhoods. Time to choose yours.
FIND YOUR HOME IN CORONADO
Coronado is a spit of land directly west of Downtown San Diego and can be reached by ferry, by the graceful arching Coronado Bridge, or via the "Silver Strand," a narrow spit of land that connects Coronado with Imperial Beach to the south.
In many ways, Coronado is a small town with a big history. The North Island Naval Station occupies the northern part of the Coronado Peninsula and from here Charles Lindbergh began the first leg of his cross-Atlantic journey. On the beach, is the historic Hotel Del Coronado, where countless celebrities, sports icons and politicians from all over the world have stayed and enjoyed the weather and the beaches for over a century.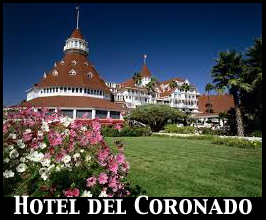 Coronado has more retired military officers than any other location in the country among its residents. It is not just military brass who have discovered the charm of the "island." It is an ideal place to raise a family—good schools, low crime, and beautiful beaches are among its attributes. Coronado is Spanish for "the crowned one", and thus it is nicknamed The Crown City.
The downtown village of Coronado looks like a movie set. One-of-a-kind shops, theaters, and restaurants line Orange Avenue, the main boulevard through town.
In addition to the city center, there are several residential communities along the "Silver Strand" to the south. Some properties have boat docks and marinas leading to the bay.
WHY YOUR FRIENDS WILL ENVY YOUR CORONADO HOME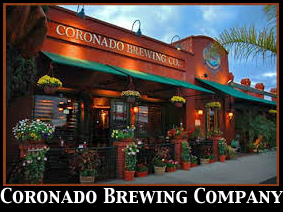 1. You live in Paradise
2. You are only blocks from either the ocean or the bay
3. Your property will undoubtedly hold its value, despite the economy
4. Nice safe neighborhoods for you and your kids
5. Good schools for your kids
6. Riding a ferry to work in downtown is just too cool
WHO LIVES HERE?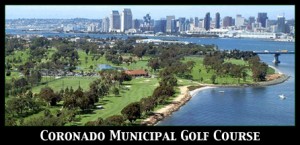 1. Very wealthy people
2. Families who grew up here and kept the house "in the family"
3. Well-educated singles and couples, some with children
4. Retired military officers
WHAT TYPES OF HOMES?
1. Many single family homes, built in the 1970s and 1980s
2. Large condo developments built in the 1970s
3. Townhouses
AMENITIES
1. Excellent sailing and numerous homes with docks
2. A great public golf course
3. Great lounging, walking and biking on the beach
4. Upscale local shops and businesses
5. The Sand Castle Man, everyday
6. Dorothy and the Wizard of Oz was written here by L Frank Baum