WHICH SAN DIEGO WILL YOU LIVE IN?
As most San Diegans already know, this city is a diverse assortment of small villages. Even though San Diego is the 8th largest city in the US, with all the advantages of a major urban area, it has managed to retain its small-town spirit. The energetic feeling of community is strong in San Diego's varied neighborhoods that have developed their own unique characteristics. There are more than 100 separate, identifiable neighborhoods. Time to choose yours.
FIND YOUR HOME IN BAY PARK OR BAY HO
Bay Park, and its northern neighbor Bay Ho, are neighborhoods directly east of Pacific Beach and Mission Bay, bordering on Interstate-5 to the west and Tecolote Canyon, a large canyon with hiking trails and recreation areas, to the east. Both communities have high livability scores due to the many small businesses, shopping, good schools, and parks close by. Urban transit is not great here; you need a car to get around.
WHY YOUR FRIENDS WILL ENVY YOUR BAY PARK OR BAY HO HOME
1. You are able to afford a great vacation because your house was not as expensive as other San Diego neighborhoods
2. Nice safe playgrounds, park and sporting fields for your kids
3. Close to hiking, biking and a short drive to the bay or beach
4. Good schools for your kids
5. Central location to the employment hubs of downtown, University City and Mission Valley
WHO LIVES HERE?
1. Married couples (35-55 yrs old) with kids
2. Single parents with kids
3. Singles
4. People with service-oriented, educational, sales/office occupations
5. Military or retired military families
WHAT TYPES OF HOMES?
1.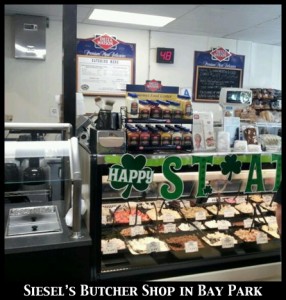 Single family homes built in the 1950s and 1960s, from small to large
2. Some high density multi-family units
AMENITIES
1. Good local shops and businesses Both neighborhoods are hidden gems, good values, good locations
2. Good hiking and biking trails in 3 large county parks, with lots of birds and wildlife
3. Golf course nearby
4. Quiet streets, but close to freeway access
5. Siesel's Meats on Moreno — best butcher shop/deli/sandwich shop in San Diego